About Us
Taylor Digital is a leading provider of large format printing and commercial graphics. "We pride ourselves for quality of product and delivering product on time. Our Design team is ready to create the graphic solutions needed for your business. We have been doing this for over 20 years! Get noticed…We Can Help! "
- Darcy Taylor – President of Taylor Digital Imaging.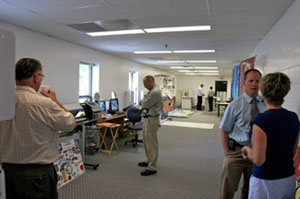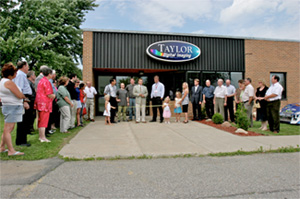 Some of the services we offer are –

Vehicle Wraps (we can wrap almost anything!)
FULL SOLID COLOR WRAPS (Satin Black etc.)
Design – Print – Ship (You look after installation)
Fleet Graphics – Trailer Wraps / Multiple Vehicles
Signs of all kinds
BILLBOARDS
T-SHIRTS
Banners
Floor Graphics
Anapurna UV Direct to Substrate Printing (Election Coroplast Signs etc.)
Interior Wall Murals (Residential / Commercial)Full Color Ice Graphics for rinks. Rink Board Graphics.
ELECTION / REAL ESTATE SIGNS
Banner Stands
Graphic Design

We are also home to Xtreme Graphic Collections TM. We sell various backgrounds, clipart, and vehicle templates needed to help any print shop be more efficient. We exhibit at the ISA and SGIA yearly tradeshows in the USA. Xtreme Graphic Collections is shipped worldwide.
Awards
MPF Awarded CANADA'S BEST DRESSED Police Vehicle
Blue Line, Canada's National Law enforcement magazine has chosen the Miramichi Police Force as having CANADA'S BEST DRESSED police vehicle for the year 2011. The MPF has enlisted the services of Taylor Digital staff to assist them with staying current in having the best graphic packages in Canada.